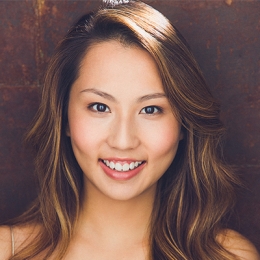 Hong Kong SAR
12/10/1995
Voice 2022 – Art Song Division
soprano
2022: Hong Kong soprano Vivian Yau is claimed on the world's major stages, from New York's Carnegie Hall to the Cultural Centre in her native Hong Kong.
Yau sang the title role in the 2021 world premiere of Alice in Wonderland (Pierangelo Valtinoni) which production was co-commissioned by Zürich Opera and Yip's Children's Choir Hong Kong. She sings regularly with the Hong Kong Sinfonietta.
On top of her roles like Rosina in The Barber of Seville and the title role of Les mamelles de Tirésias, Yau has also done digital work. She sings in Michael Ching's Zoom Speed Dating Tonight! and she created her own music video for her 2020 performance of George Crumb's Apparition.
Training 
2014-2018: Juilliard School, Bachelor's Degree
Principal Teachers
Edith Bers: 2014-2018
Cesar Ulloa: 2018-2020 (San Francisco Conservatory of Music)
Programme
FIRST ROUND
FRANZ SCHUBERT Die Blumensprache, D. 519
FRANZ SCHUBERT An die Entfernte, D. 765
CLAUDE DEBUSSY C'est l'extase langoureuse • Green
(Ariettes oubliées)
SAMUEL BARBER St. Ita's Vision • Promiscuity • Sea Snatch
(Hermit Songs)

Pianist: Minjung Jung
Vivian Yau is generously sponsored by J. Daniel Tremblay.