Volunteer
VOLUNTEERS
Join our team of volunteers!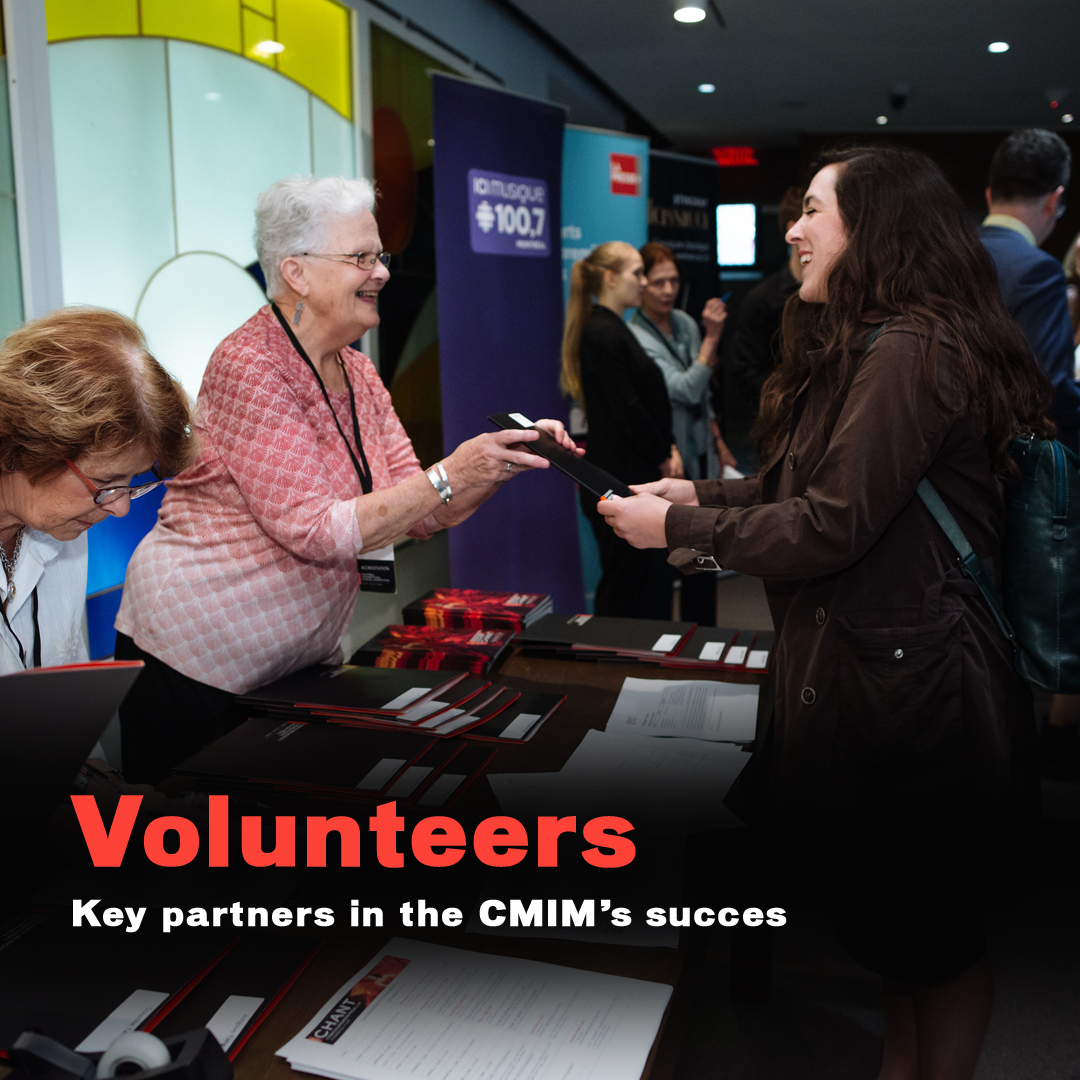 At reception, in the wings, on the road, or alongside competitors and jury members—we will work with you to make sure your involvement is fun and rewarding.
Being on the CMIM volunteer team means meeting new people, rubbing shoulders with the world's artistic elite, and helping further the reach of classical music—all while attending recitals and concerts in the various rounds, free of charge.
Information and registration:
Chantal Poulin
cpoulin@concoursmontreal.ca
514 845-4108, extension 244
The Concours musical international de Montréal is delighted to be able to rely on the solid support of its team of volunteers and host families. Want to join them? We're looking for new candidates to complete this dynamic team.
The CMIM greatly appreciates the commitment of these men and women whose inspiring passion allows the Competition's activities to take place so harmoniously. As proud partners in the event's success, volunteers and host families are at the very heart of the action, involved in various areas of activity.