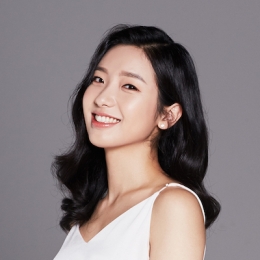 South Korea
1991
Piano 2021 Edition
About
Biography
Ji-Hyang Gwak has established herself as performing solo artist and chamber musician with appearances across the United States, in the Czech Republic, England, Germany, Spain, Japan, and Korea. She has performed in concerts and recitals at Mozart Hall in South Korea, Pálffy Palace in Prague, the University of Florida in Gainesville, Benaroya Hall in Seattle, as well as at the Hill Auditorium in Ann Arbor.
곽지향 
곽지향은 미국, 체코, 영국, 독일, 스페인, 일본, 한국 등지에서 활발한 활동을 펼치고 있는 솔로 아티스트 겸 실내악 연주자이다. 한국의 Mozart Hall, 프라하의 Palffy Palace, Gainesville의 University of Florida, 시애틀의 Benaroya Hall 그리고 Ann Arbor의  Hill Auditorium 등에서 많은 연주회와 독주회를 가진 바 있다.  
Training 
2016–: University of Michigan, DMA, Christopher Harding 
2014-2016: Eastman School of Music, MMus, Natalya Antonova 
2010-2014: Seoul National University, BMus, Hie-Yon Choi, Jinson Kim 
Prizes and Awards 
2019: High Point University Piano Competition– 1st Prize 
2017: Seattle International Piano Competition– 1st Prize 
2016: Michigan MTNA Young Artist Competition– 1st Prize 
Semi-final
VINE: Sonata No. 1
[without indication of tempo] • Leggiero e legato
BACH: Ricercar in three voices from The Musical Offering, BWV 1079
SCHUBERT: Piece No. 2 in E-flat major (Drei Klavierstücke, Op. posth., D. 946)
LISZT: Les jeux d'eau à la villa d'Este (Années de pèlerinage, Third Year, S. 163)
Ji-Hyang Gwak is generously sponsored by Lise & John LeBoutillier.