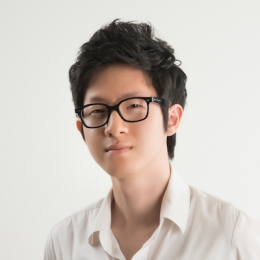 South Korea
1992
Piano 2021 Edition
About
Biography
Winner of several music competitions and scholarships, Kyoungsun Park most notably received the highest amount in scholarship ever by the Royal College of Music, where he graduated with distinction. He has received master classes from Vladimir Ashkenazy, Ian Hobson, Peter Frankl, Jerome Rose and Matti Raekallio, and has performed with the Royal Philharmonic Orchestra, Mihail Jora Philharmonic Orchestra of Bacau, among others.
박경선
다수의 음악 경연에서 우승하였으며 여러 장학금의 수혜자인 박경선은 Royal College of Music 사상가장 높은 금액의 장학금을 받았으며 우등으로 졸업하였다. Vladimir Ashkenazy, Ian Hobson, Peter Frankl, Jerome Rose 그리고 Matti Raekallio 등의 마스터 클라스를 받은 바 있고 Royal Phiharmonic Orchestra, Mihail Jora Phiharmonic Orchestra of Bacau 등 유수의 오케스트라와 협연하였다. 
Training
Hochschule für Musik und Theater München, Michael Schäfer 
Seoul National University, Hie-Yon Choi 
Royal College of Music, Dmitri Alexeev 
Prizes and Awards  
2018: Chappell Medal Piano Competition – Hopkinson Silver Medal 
2017: Shigeru Kawai International Piano Competition – Finaliste 
2013: Concours international de piano de Lyon – Finaliste 
Semi-final
BACH: Prelude and Fugue in E-flat minor, BWV 853
CZERNY: Variations on a theme by Pierre Rode, Op. 33
RESPIGHI: Two of the Sei pezzi, P. 044
Valse caressante • Notturno (Lento)
STRAVINSKY: Three movements from Petrushka
Russian Dance • Petrushka's Room • The Shrovetide Fair
Kyoungsun Park is generously sponsored by Letko Brosseau.