Thank You
Thank you

We wants to acknowledge the generosity of all the donors who ensure our success.
---
Piano 2021 Edition
Thank you to all our donors of the edition. 
25 000 $ ET PLUS
Fondation Azrieli, Fondation Sibylla Hesse, Fondation Sandra et Alain Bouchard, Power Corporation du Canada
10 000 $ – 24 999 $
Alfid Services Immobiliers Ltée, Sarah Beauchamp, Groupe Canimex, Fondation JM Canada, Fondation WCPD, Glencore, Québecor, François R. Roy, Stingray Classica, Marie-Christine Tremblay et Jacques Marchand
2 000 $ – 9 999 $
Abzac Canada inc., Gemma Ampleman et Gilles Marcotte, Jean Claude Baudinet, Ann Birks, Janine Bombardier et Sadok Besrour, Barbara Bronfman, Bita et Paolo Cattelan, Cascades, CGI Inc., Michel de la Chenelière, Denyse Chicoyne et Serge Gouin, Cogeco, Fondation Bourbeau, Fondation Jeanne Wojas – Robert Chevrier, Fondation Lise et Richard Fortin, Fondation Pierre Desmarais Belvédère, Fondation Ronald Denis M.D.,  Huguette B. Fontaine, Denise et Jean Gagnon, François Godbout, Groupe Colabor, Claudette Hould, ICI Musique, Daniel Lalonde, Lise et John LeBoutillier, Mimi Lépine et André Dubois, Andrée et Pierre Lessard, Letko Brosseau, Jacques Massicotte, Charles Parent, Nicole Poliquin, Nathalie Pratte, Pierre Seccareccia, Rick J. Renaud, Nancy Rowat et Ernest McNee, Monique Roy, Louise Roy, Vignoble Clos Ste-Croix, Laurent Verreault
AMI.E.S DU CMIM
Marie-Claude Argant-Le Clair, Louis Asselin, René Auclair, Pierre-Marie Audard, Amélie Aumont, Suzanne Baril, Maryse Beauregard, Chantal Berthiaume, Françoise Bertrand, Suzanne Blouin, Claude Boilard, Gaston Boily, Julie Boulianne, Claude Brunet, Denise Chandonnet, Madeleine Chandonnet, Mireille Choquet, Michèle Constantineau, Denise Coté, Anne-Marie Cuccia, Claudette Dagenais, Roch Deserres, Danielle Deslières, Francine Desourdy, Louise Desrochers, Sophie Dorais, Roula Drossis, Festival Bach Montréal, Gaston Fournier, John Gilbert, Andrée Grimard, Wenhai Han, Hibi Hisano, Helen Koshits-Lebedeff, Claudine Jacques, Andrée Jolin, Renée Labelle, Gilles Labrecque, Louise Lacroix, Berthier Landry, Sylvia Lin, Hélène Lussier, Huguette Lussier Tremblay, Marie-France Maranda, Robert Markow, Claire Ménard, Marie-Louise Moreau, Julie Morissette, Lucienne Nicolay, Michel Pelissier, Kelly Rice, Carmen Robinson, Jill Renée Rouleau, Ronald Slater, Beaudoin Stine, Louise Thibaudeau, Dennis Trudeau, Jean Trudelle, Mihaela Tutu, Meiyun Wu, Phyllis Yuen
---
James Norcop Fund – Voice 2022
Thank you to all our donors of the James Norcop Fund. They help us prepare the 2022 Voice Edition. 
As of May 15, 2020
CAS Accounting for Insurance Inc, Estate of John Stratton, Marjorie E. Linden, Diane Loeb, Susan Mortimer, Jasmes Norcop, Riki Turofsky,
---
Événement-bénéfice 2021 Puttin'on the Ritz
Merci aux partenaires, donateurs et donatrices de l'événement-bénéfice 2021. 


gold partners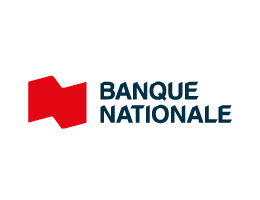 silver partners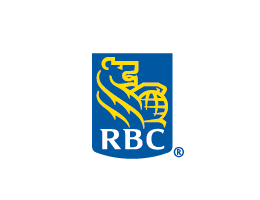 Bronze partners
Partners
DONors
Renée Amilcar, Sharon Azrieli, Sebastien Barangé, Jean Claude Baudinet, Maryse Beauregard, Behaviour, Françoise Bertrand, Nicolas Bilodeau, Gabrielle Blackburn, Guy Bonenfant, Guy Breton, Madeleine Careau, Bita et Paolo Cattelan, Bertrant et Josée Cesvet, Daniel Coderre, John David Cohen, Alain Cousineau, Claudette Dagenais, Kit Dalaroy, Martine de Saint Hippolyte, Eric Deslandres, Jean Pierre Desrosiers, Roger Duguay, Famille Jean C. Monty, Nicole Fontaine, Paule Fontaine, Éric Fournier, François Gervais, Serge Gouin, Michèle Gouin, Hatch, Monique Jerome Forget, Roger Karam, Taras Kulish, Jean La Couture, Éric Lachance, Daniel Lalonde, Céline et Jacques Lamarre, André et Nicole Larin, Jean Laurin, François Leclair, Sylvia L'Écuyer, Anthony Lloyd, Pierre Lortie, Richard Lupien, Hélène Manseau, Jacques Massicotte, Marie-Claude Matton, Luc Maurice, Andrée-Lise Méthot, Nadia Moretto et David B. Sela, Jacques Nolin, Alain Pineau, Jean-Pierre Primiani, Normand Provost, Kelly Rice, Jacques Robert, Louise Roy, François R. Roy, Hugues Simard, Pierre Spinelli, Alexandre Taillefer, Telus, J. Daniel Tremblay, Louise Van de Werve, Karl Villeneuve, Jacques Vincent, Jeanne Wojas et Robert Chevrier
---
If you notice an error or omission regarding your donation or your name, please contact us.