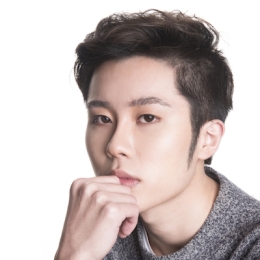 Chine
1997
Piano 2021 Edition
About
Biography
Jiacheng Xiong is from Fujian, China, and studies piano with Robert McDonald at the Curtis Institute of Music. He was featured on National Public Radio's show From the Top. In 2018, he toured the United States with Curtis on Tour, performing selections celebrating Bernstein's centenary. 
熊嘉诚
熊嘉诚出生于中国福建,目前就读于美国费城柯蒂斯音乐学院(The Curtis Institute of Music),在世界著名钢琴家Robert McDonald指导下学习钢琴演奏。他不仅在美国国家公众电台节目 « From the Top »中展露头脚。在 2018年Curtis on Tour全美巡回演出中,也参演了一系列Leonard Bernstein作品以庆祝其百年诞辰。
Training 
2012–: Curtis Institute of Music, BMus, Robert McDonald 
Prizes and Awards 
2018: Kulangyu International Competition – 2nd Prize
2015: Cleveland International Piano Competition for Young Artists– 2nd Prize
2014: South Korea International Competition for Young Pianists – 1st Prize
Semi-final
BACH: Prelude and Fugue in B-flat major, BWV 890
BEETHOVEN: Sonata No. 6 in F major, Op. 10 No. 2
Allegro • Allegretto • Presto
BARBER: Sonata in E-flat minor, Op. 26
Allegro energico • Allegro vivace e leggero • Adagio mesto • Fuga (Allegro con spirito)
Jiachen Xiong is generously sponsored by Nancy Rowat & Ernest McNee.