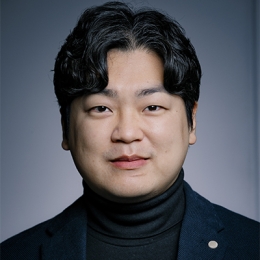 South Korea
13/10/1990
Voice 2022 – Aria Division
Semifinalist
Tenor
2022: Born in Seoul, tenor Jihoon Son is currently based in Munich at the Bavarian Theater's August Everding Academy. At this year's Concours, he is ready to show off his specialties: thrilling high notes and a unique vocal agility.
A graduate of the Korean National University of Arts, Son made his operatic debut at the Seoul Arts Centre as Tamino in The Magic Flute. In beloved roles such as Nemorino in The Elixir of Love and Lysander in A Midsummer Night's Dream, the South Korean tenor is proving himself a rising star of the operatic stage.
Training 
2019: Hochschule für Musik und Theater München (Operngesang), Master's Degree
2011: Korea National University of Arts, Bachelor's Degree
Principal Teachers
Simon Yang, 2011-2016
Andreas Schmidt, 2019-present
Prizes and Awards 
2021: 3rd Prize, Special Prize, Eva Marton International Singing Competition
Programme
FIRST ROUND (with piano)
RICHARD STRAUSS Di rigori armato il seno
(The Knight of the Rose)
GIOACHINO ROSSINI Languir per una bella
(The Italian Girl in Algiers)
CHARLES GOUNOD Salut! Demeure chaste et pure
(Faust)
SEMIFINAL
JULES MASSENET Pourquoi me réveiller ?
(Werther)
GIAOCHINO ROSSINI Si, ritrovarla io giuro
(Cinderella)
GIACOMO PUCCINI Che gelida manina
(La Bohème)
Website: not available
Jihoon Son is generously sponsored by Mariella Pandolfi.