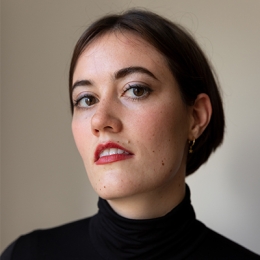 USA
24/10/1995
Voice 2022 – Art Song Division
Laureate – James Norcop First Prize
Joseph Rouleau Career Development Grant
Normand Beauchamp Winner's Tour
French Art Song Award
soprano
2022: Brooklyn-based Meredith Wohlgemuth is a recent graduate of The Juilliard School and studies with teacher to the greats, Marlena Malas. She arrives at this year's competition with a passion for contemporary as well as traditional art song.
The American soprano was a 2021 winner of the Metropolitan Opera Laffont National Council Auditions New York District, after winning an Encouragement Award the previous year.
Wohlgemuth can already claim some of opera's most coveted soprano roles, like Gretel in Hänsel and Gretel, Despina in Così fan tutte, and Tytania in A Midsummer Night's Dream. The rising star sang vital roles in Opera Naples' productions of La traviata and West Side Story.
Training 
2018-2020: Juilliard School, Master's Degree
Principal Teachers
Marlena Malas: 2018-present
Dr. Talea Bloch: 2014-2018
Stella Zambalis: 2012-2014
Prizes and Awards 
2021: NY District Winner, Metropolitan Opera Laffont National Council Auditions
2020: NY District Encouragement Winner Metropolitan Opera Laffont National Council Auditions
Programme
FIRST ROUND
FRANZ SCHUBERT Der Musensohn, D. 764
FRANZ SCHUBERT Suleika II, Op. 31, D. 717
CLAUDE DEBUSSY Green • Spleen
(Ariettes oubliées)
IAIN BELL Boudicca
(Daughters of Brittanica)
SEMIFINAL
JOSEPH SCHWANTNER Shadowinnower
(Two Poems of Agueda Pizarro) 
ARNOLD SCHOENBERG Erwartung • Erhebung
(4 Lieder, Op. 2)
FRANZ SCHUBERT Lied der Delphine
(Zwei Szenen aus dem Schauspiel 'Lacrimas', D. 857) 
FRANCIS POULENC  Le présent • Chanson • Hier
(Trois poèmes de Louise Lalanne, FP. 57)
LIONEL GAUNAIS Rose • Gris • Mauve
(Fantaisie dans tous les tons)
FINAL
HUGO WOLF Er ist's
(Morike-Lieder)
FELIX MENDELSSOHN Hexenlied
(12 Gesänge, Op.8) 
RICHARD STRAUSS Wie erkenn' ich mein Treulieb • Guten Morgen, 's ist Sankt Valentinstag • Sie trugen ihn auf der Bahre Bloss
(Drei Lieder der Ophelia, Op. 67)
FRANCIS POULENC Reine des mouettes • C'est ainsi que tu es • Paganini
(Métamorphoses) 
ALFRED BACHELET Chère nuit
ROBERT SCHUMANN Meine Rose
(6 Geditche von N. Lenau und Requiem, Op.90) 
JOHANNES BRAHMS Wie Melodien
(5 Lieder, Op. 105) 
FERNANDO OBRADORS Del cabello más sutil • Chiquitita la novia
(Canciones Clásicas Españolas)

Pianist: Jinhee Park (Jinhee Park website)
John Newmark Prize for Best Collaborative Pianist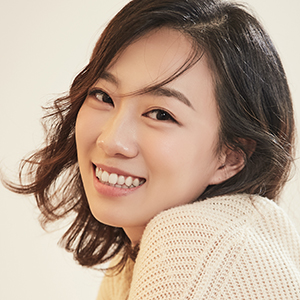 Meredith Wohlgemuth is generously sponsored by Andrée & Pierre Lessard.