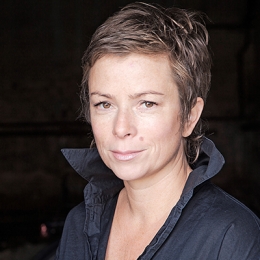 Germany
Soprano Christine Schäfer graduated from the Berlin Conservatory, where she studied with Ingrid Figur, the late Arleen Augér, Aribert Reimann, the late Dietrich Fischer[1]Dieskau and Sena Jurinac.
After a successful recital debut in 1988 at the Berlin Festival singing Aribert Reimann's Nachträume, Christine Schäfer has become one of most sought-after recitalists world[1]wide. Her partners include lied specialists such as Irvin Gage, Graham Johnson, and Eric Schneider, as well as concert pianists such as Daniel Barenboim, Pierre-Laurent Aimard, and Christoph Eschenbach.
In an impressively diverse concert repertoire, she has collaborated with most of today's pre-eminent conductors and orchestras. She has sung in the most prestigious opera houses such as New York Metropolitan Opera, Vienna Staats and Volksoper, Covent Garden Royal Opera House, Opéra National de Paris, Teatro Real de Madrid, Munich and Berlin, as well as Salzburg and other leading festivals. Mozart, Strauss, Messiaen, Verdi, Händel, Humperdinck, Boulez are her most sung composers.
Her recent operatic highlights include Angel in Saint François d'Assise by Messiaen at Munich State Opera, Ophelia from Hamlet at Theater an der Wien, Komponist in Strauss' Ariadne auf Naxos at Vienna State Opera, Cherubino at the Metropolitan Opera, and Donna Anna at Madrid's Teatro Real.
She enjoyed one of the most successful international opera, concert, recital and recording careers of her generation. A much-recorded artist, her latest releases include the multi award-winning Zemlinsky Lyrische Sinfonie (Eschenbach/Orchestre de Paris/Capriccio), Schubert's Winterreise and her highly original Purcell and Crumb recording by Onyx Classics, Apparition. Sony released her first opera aria CD, followed by Bach cantatas.
Christine Schäfer has received numerous awards for her artistic achievements such as the First Class Order of the Federal Republik of Germany and Hessischer Staatspreis. She is a member of the Academies of Arts in Berlin and Munich.
Since 2015, she has been a professor at Hanns-Eisler University in Berlin.

Participation generously supported by the Colabor Group.