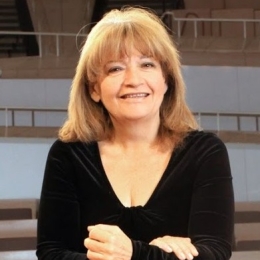 Turkey
Born in Ankara Idil Biret started playing the piano at the age of three and later studied at the Paris Conservatoire under the guidance of Nadia Boulanger, graduating at the age of fifteen with three first prizes. She was a pupil of Alfred Cortot and a lifelong disciple of Wilhelm Kempff.
Idil embarked on her career as a soloist at the age of sixteen appearing with major orchestras, in the principal music centres of the world, including the Boston Symphony, Leningrad Philharmonic, Leipzig Gewandhaus, London Symphony and Warsaw Philharmonic. She has recorded more than one hundred records since the 1960s including the first recordings of all Liszt's transcriptions of Beethoven's Symphonies, Berlioz's Symphonie Fantastique, the complete piano works of Brahms, Chopin, and Rachmaninov, the three Sonatas of Boulez and the Etudes of Ligeti. These records have sold nearly three million copies. In 1995, her Boulez recording was awarded the Golden Diapason of the year award in France and the complete Chopin recordings received a Grand Prix du Disque Frédéric Chopin award in Poland.
Ms. Biret has been a member of several international competitions including the Van Cliburn, Queen Elisabeth of Belgium, Sviatoslav Richter and Busoni Piano Competitions. She received the Lili Boulanger Memorial Award in Boston, the Harriet Cohen / Dinu Lipatti Gold Medal in London, the Polish Cavalry Cross, the Adelaide Ristori Prize in Italy, the French Chevalier de l'Ordre National du Mérite, and the State Artist distinction in Turkey.