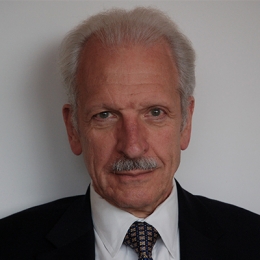 USA
Richard Rodzinski studied at Oberlin College and graduated in musicology from Columbia University. While a student he began his professional career at the Festival of Two Worlds in Italy, worked for Columbia Records, and as personal representative for Krzysztof Penderecki in America. Then for a decade he worked in opera as Artistic Administrator at the San Francisco Opera and at the Metropolitan Opera. 
As President and Executive Director at the Van Cliburn Foundation, he directed over 25 years six quadrennial Van Cliburn International Piano Competitions, annual Cliburn Concert series, Contemporary Music series, and education programs for children. He also created the International Piano Competition for Outstanding Amateurs. 
  He initiated the practice of live webcasts of music competitions and produced internationally syndicated documentary films, live competition performance CDs, designed several twenty-six-part radio series aired nationally and carried, in part, by the European Broadcasting Union.  
At the invitation of Maestro Valery Gergiev, Richard Rodzinski was appointed General Director of the 2011 International Tchaikovsky Competition in order to revitalize the competition. His mission was to bring transparency by introducing new rules, regulations, voting systems, live webcasts and international management and tours for the winners. 
Richard Rodzinski was invited by the China Conservatory of Music to produce and become General Director of the First China International Music Competition held in Beijing in 2019.  
He has been a member of the jury of several vocal competitions including in the USA, Russia, Armenia and Canada. 
Richard Rodzinski has served as a consultant and has undertaken projects for the Ford Foundation, OPERA America, and the National Endowment for the Arts. He was a member of the board of the World Federation of International Music Competitions for nearly twenty years, including nine years as first Vice President, and served on the board of directors of the International Society of Performing Arts.