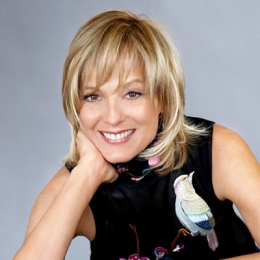 Canada
Montréal-born Hélène Mercier began studying piano at the age of six. At the age of fifteen, she entered Dieter Weber's class at Vienna's University of Music and Performing Arts before furthering her studies at the Julliard School with Sascha Gorodnitzki. She later went to study with Pierre Sancan at the Conservatoire national supérieur de musique et de danse de Paris.
She regularly performs with numerous world-class orchestras. In Paris, she appeared under the direction of Zubin Mehta with the Israel Philharmonic Orchestra and under the direction of Kurt Masur with the Orchestre de Paris at the Théâtre des Champs-Elysées. She also performed with the National Philharmonic of Russia under the direction of Vladimir Spivakov, the New Japan Philharmonic led by Seiji Ozawa, and the orchestras of Vancouver, Toronto, Ottawa, and Montreal under the direction of Charles Dutoit, Trevor Pinnock, and Long Yu.
She has also played two pianos with Boris Berezovsky, Frank Braley, Cyprien Katsaris, Louis Lortie, and Brigitte Engerer. Hélène Mercier has made several recordings with Louis Lortie for the Chandos label, featuring works by Ravel, Mozart, Schubert, Poulenc, Rachmaninoff, and Saint-Saëns, all of which have been highly acclaimed around the world. With Vladimir Spivakov, she recorded a CD devoted to Ernest Chausson for Capriccio. The recording met with considerable success among both critics and the public, and was named a "Choc" by Le Monde de la musique. Hélène Mercier is a Chevalier of the Ordre des Arts et des Lettres.