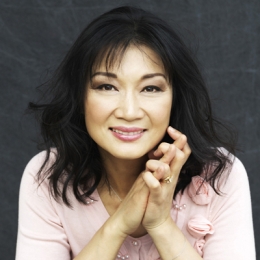 Japan
MasterClass Piano 2021 | Beethoven with Mari Kodama
Japanese pianist Mari Kodama is deeply attached to the music of Beethoven. She has recorded all of his 32 sonatas on the Pentatone label. In this series of masterclasses, she explores music from the early, middle, and late periods of the great German composer.
Pianist Mari Kodama has established an international reputation, garnering praise for her musical sensitivity and outstanding virtuosity. In performances throughout Europe, the United States, and Japan, she has consistently demonstrated the profound aesthetics of her very personal and unique style. She has played with such orchestras as the Berliner Philharmoniker, the London Philharmonic, the Philharmonia Orchestra, the Hallé Orchestra, the Orchestre symphonique de Montréal, the Wiener Symphoniker, the Los Angeles Philharmonic, and the Berkeley Symphony.
She made her New York recital debut at Carnegie's Weill Recital Hall in 1995. Her US festival appearances include the Bard Music Festival, California's Midsummer Mozart Festival, the Ravinia Festival, and the Aspen Music Festival. In Europe, she has appeared at festivals in Lockenhaus, Montpellier, Salzburg, Aix-en-Provence, Aldeburgh, Verbier, and Évian, among others. Ms. Kodama is also a co-founding artistic director of the Musical Days at Forest Hill, a festival of chamber music presented in San Francisco, along with her husband Kent Nagano.
Born in Osaka, Mari Kodama left Japan as a child and was raised in Europe. At the Conservatoire National Supérieur de Musique de Paris, she studied with Germaine Mounier and Geneviève Joy-Dutilleux. She then furthered her studies with Tatiana Nikolaeva at the Salzburg Mozarteum, and became a private pupil of Alfred Brendel.