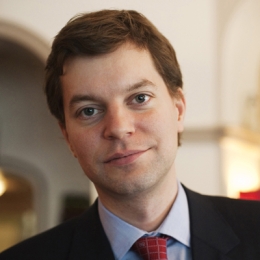 Austria
Till Fellner's international career began in 1993 with the 1st prize at the renowned Concours Clara Haskil in Vevey (Switzerland). Since then, he has been a sought-after guest at the major orchestras and the major music centres of Europe, the USA and Japan, as well as at numerous festivals. Of this number, let us mention the Boston Symphony Orchestra, Utah Symphony Orchestra, Fort Worth Symphony Orchestra, Düsseldorf Symphony Orchestra, Tonhalle Orchester Zürich and London Symphony. He has also performed with the Minnesota Orchestra, Montreal Symphony Orchestra and at the Kulangsu Piano Festival in China. In autumn 2019 Till Fellner served as jury president of the 62nd International Piano Competition Ferruccio Busoni in Bolzano.
Over the past few years he has dedicated himself to two milestones of the piano repertoire: The Well-Tempered Clavier of Johann Sebastian Bach and the 32 piano sonatas of Ludwig van Beethoven. He performed the Beethoven cycle from 2008 to 2010 in New York, Washington, Tokyo, London, Paris, and Vienna.
The ECM label, for whom Till Fellner is an exclusive recording artist, has released the First Book of the Well-Tempered Clavier and the Two & Three-Part Inventions of J. S. Bach, Beethoven's Piano Concertos Nos. 4 & 5 with the Montreal Symphony Orchestra and Kent Nagano, chamber music by Harrison Birtwistle, and most recently a CD "Till Fellner in concert" with live recordings of works by Liszt and Beethoven.
In his native Vienna, Till Fellner studied with Helene Sedo-Stadler before going on to study privately with Alfred Brendel, Meira Farkas, Oleg Maisenberg, and Claus-Christian Schuster.